About
The Acer OJO 500 is a virtual reality headset manufactured by Acer. It was released in October 2019, following an announcement in August 2018. It is the company's second VR headset release.

- This headset requires a connection to a PC in order to be used.

- This headset does not require external base stations.

- This headset can be purchased with two 6DoF controllers.

The headset was initially planned to launch in November 2018, but was delayed until October 2019.

The headset features a fully removable display, allowing for the device to be easily cleaned, as well as removable and customisable face plates.

The OJO 500 features the same display found in their first VR release, the Acer AH101.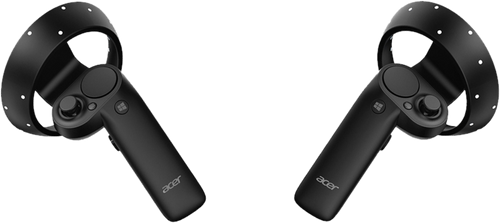 WMR controller (first generation), sold alongside the headset