About
The DecaGear is a virtual reality headset manufactured by Deca. It was announced in October 2020.

- This headset is unreleased.

- This headset requires a connection to a PC in order to be used.

- This headset has a high per-eye resolution. 2160x2160

- This headset has a high horizontal field of view. 114°

- This headset does not require external base stations.

- This headset can be purchased with two 6DoF controllers.

The DecaGear is a PC powered headset, but it is equipped with a WiFi-capable SoC, allowing it to be used with a wireless video connection (although the headset still requires a power source).

The headset is releasing alongside two peripherals:
- DecaAir, a battery pack allowing for the headset to be used wirelessly for up to six hours.
- DecaMove, a sensor to detect hip motion.

The DecaGear will also be the first consumer VR headset to release with full face and body tracking capabilities.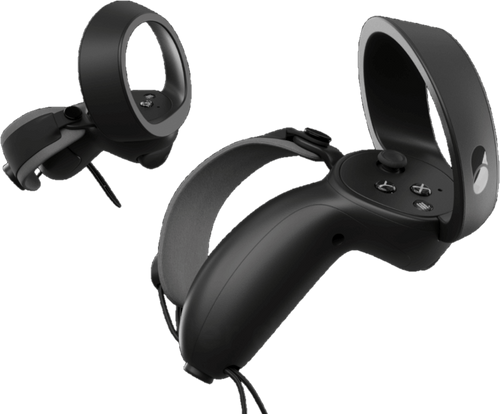 DecaGear Controller, sold alongside the headset