About
The HP Reverb G2 is a virtual reality headset manufactured by HP. It was released in November 2020, following an announcement in July the same year. It is the company's third VR headset release.

- This headset requires a connection to a PC in order to be used.

- This headset has a high per-eye resolution. 2160x2160

- This headset does not require external base stations.

- This headset can be purchased with two 6DoF controllers.

The HP Reverb G2 launched with a pair of redesigned Mixed Reality controllers, that more closely resemble Oculus' Touch controllers.

It is also the first Windows Mixed Reality headset to launch with four tracking cameras instead of two.

The headset shares some similarities with the Valve Index, such as a facial interface made of the same material, and the use of the same set of off-ear speakers found on the Index.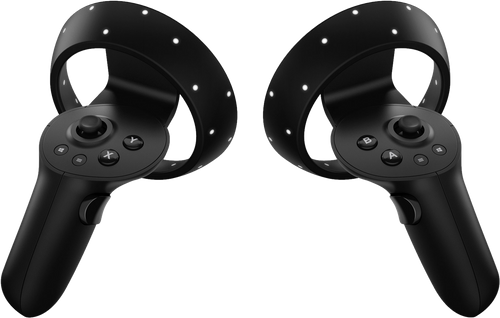 WMR controller (second generation), sold alongside the headset