About
The Oculus Quest is a virtual reality headset manufactured by Oculus. It was released in May 2019, following an announcement in September 2018. It is the company's sixth VR headset release.

- This headset is discontinued.

- This headset is standalone and does not require a PC to use.

- This headset has a low refresh rate. 72 Hz

- This headset does not require external base stations.

- This headset can be purchased with two 6DoF controllers.

The system can be connected to a PC via Oculus Link, which can be performed using the official Link cable or a third party USB-C cable. This allows the headset to be used to run content from SteamVR and the desktop Oculus store. Note that a high-bandwidth USB specification (USB 3.0 at a minimum) is required to achieve a high-quality and smooth picture.

By the end of 2019, the Oculus Quest had sold an estimated 400,000 units.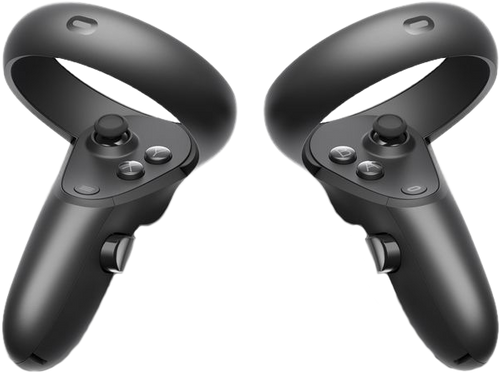 Oculus Touch (second generation), sold alongside the headset