About
The Samsung Odyssey is a virtual reality headset manufactured by Samsung. It was released in November 2017, following an announcement in October the same year. It is the company's first VR headset release.

- This headset is discontinued.

- This headset requires a connection to a PC in order to be used.

- This headset does not require external base stations.

- This headset can be purchased with two 6DoF controllers.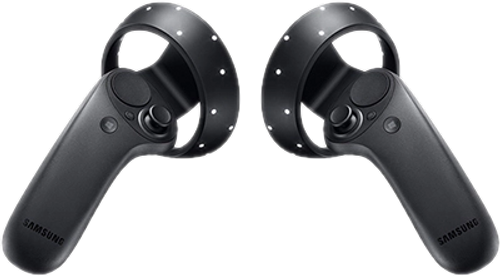 WMR controller (first generation), sold alongside the headset